Wild Norfolk Venison
For sale
I supply Norfolk wild venison to pubs, restaurants and individuals across the Norfolk area and further afield. All meat is provided ethically and sustainably through active deer management.
Venison is a lean, healthy and tasty alternative to beef and other meats. Because I don't farm the animals, it's environmentally friendly and the product directly enhances local biodiversity. I produce all the meat myself, as I'm registered as a food business and comply with all hygiene requirements.
Norfolk wild venison is a sustainable product with extra low food miles, and my products actively contribute to the local economy. Check out some of my recipe ideas.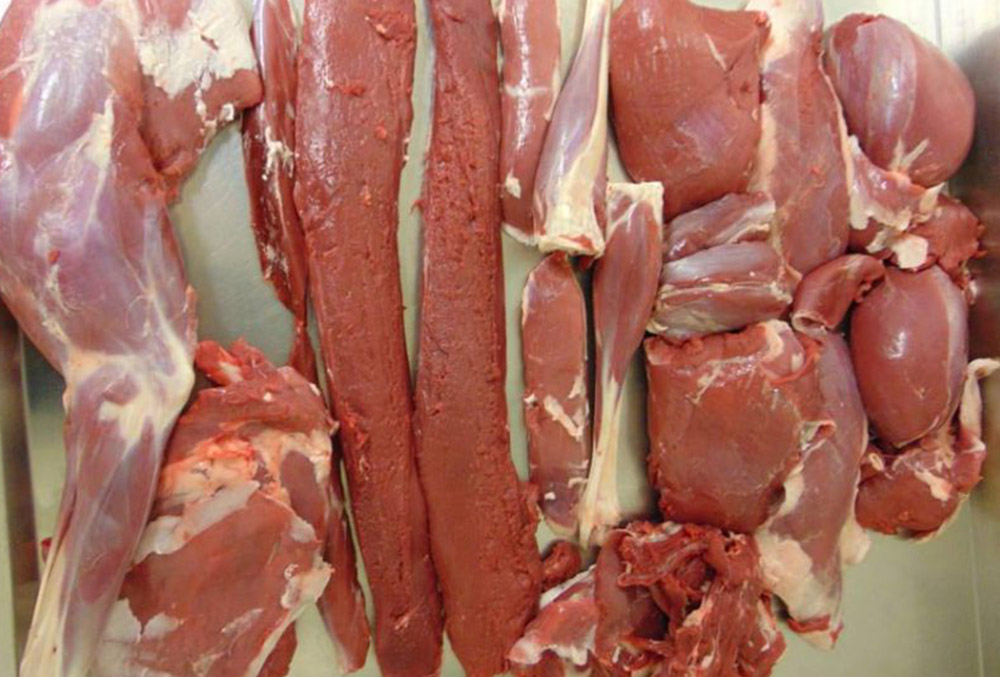 "Deer are the most amazing sustainable food asset in Britain. You've got this large protein which has no cholesterol and is full of antioxidants… with none of the health issues that come with red meat."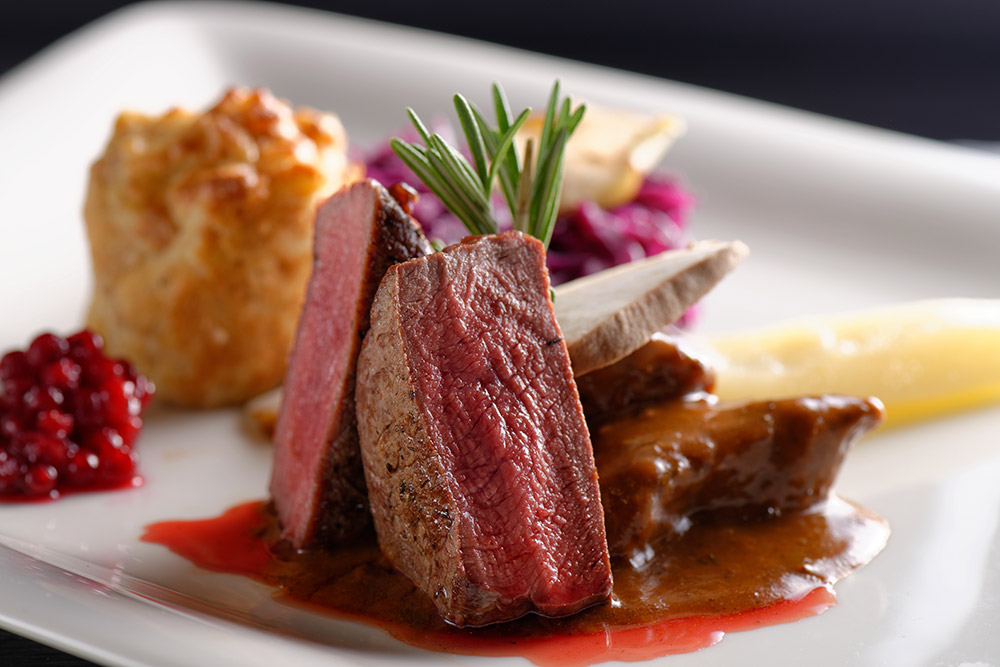 Pubs and Restaurants
I can provide the venison to you according to your needs, e.g. loins/fillets, each haunch divided into muscle groups, shoulders or casserole meat. All individually bagged and labelled. Chefs like it as a lot of the preparation has already been done!
I also supply burgers and meatballs, see below for details.
The majority of my business is repeat business to local pubs and restaurants. They wouldn't keep coming back for more if I wasn't supplying an excellent product.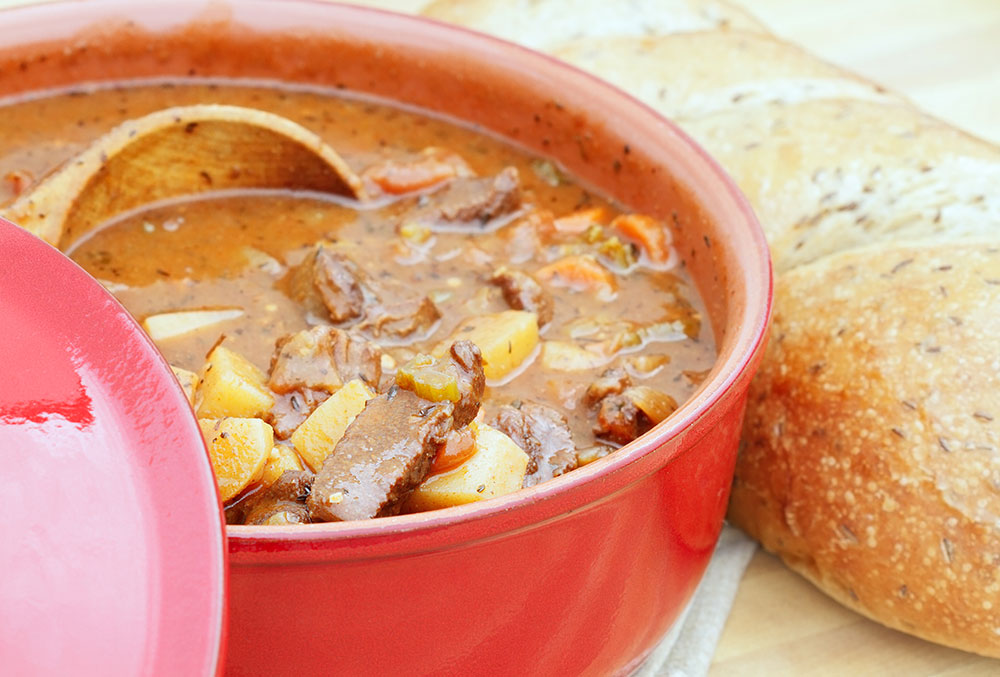 Individuals
I can provide 'freezer packs' of venison from £30. these can include haunch, shoulder, loin, steak, burgers, meatballs and casserole – all depending on what you want, totally customisable to you. All will be individually bagged and labelled. Casserole meat can be supplied in 1lb bags, or however you wish. No further preparation will be necessary, unless you want to add a marinade!
My venison burgers have become very popular – they're lean and healthy but very tasty as they're well seasoned (my secret ingredient? A hint of juniper!). They're a quick and easy but substantial meal. The meatballs are similar in style, but a different shape! Both contain a small amount of wheat flour and so are unfortunately not gluten free. And, I add 5% pork fat as otherwise they are far too lean.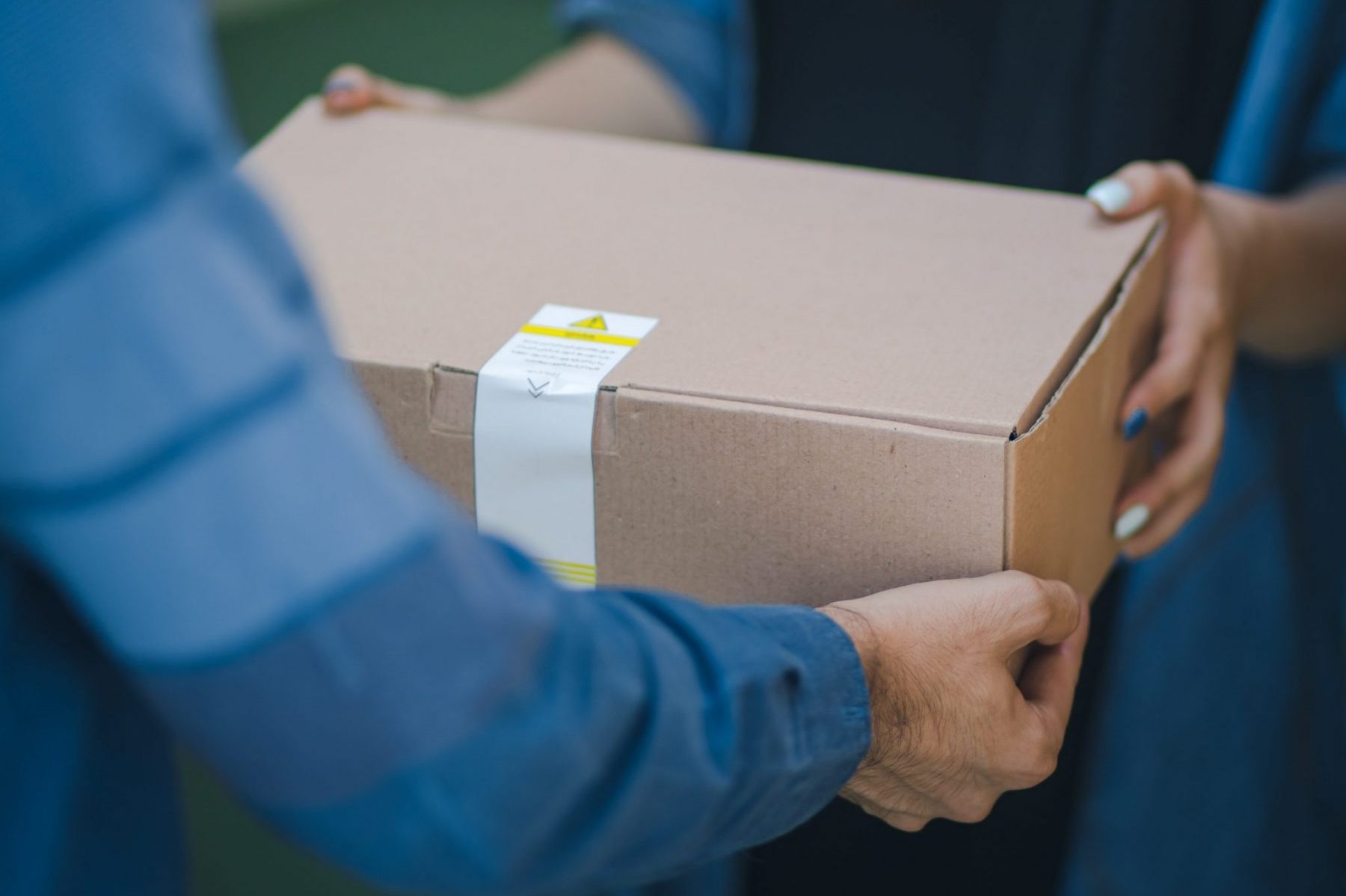 Delivery
I can deliver locally depending on where you live and how much you purchase. I can also send venison further afield by overnight carriage using an insulated box – this costs £10 for the box and £10 for next day delivery by DHL. £20 for up to 14kg of venison, with an additional £10 on top for up to 19kg. Please do contact me to discuss any delivery requirements you may have.
Loin/fillet: £7/lb, £15.40/kg
Haunch/steaks: £6/lb, £13.20/kg
Shoulders/casserole: £4.50/lb, £9.90/kg
Burgers/meatballs/mince: £4/lb, £8.80/kg
David is brilliant. He supplied me with absolutely brilliant venison meat. The burger patties are to die for. Package came on time, and he also accommodated my request. Highly recommended if you are into buying quality, fresh venison.
Beautiful quality of meat which was perfect for family dinners. We love that the meat was locally sourced and lived free.
If you have a problem with deer on your land, then please contact me in order to discuss how I can help.
Alternatively, to order Norfolk wild venison for your pub, restaurant or simply as an individual, please get in touch.