Komoro This is a bit of a marmite meal, you either love it or you don't, I love it.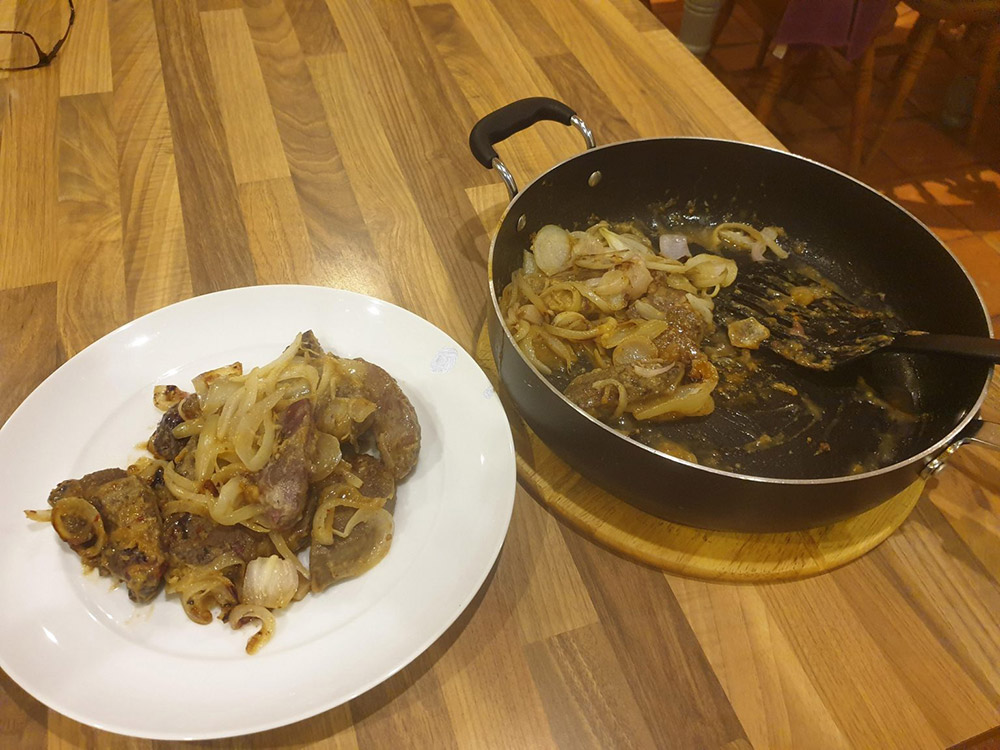 Chop and soften the onions in a pan with some vegetable oil then put to one side. Slice the liver into 1cm pieces and coat with flour, salt and pepper (in a plastic bag to save any mess).
Fry over a medium heat in butter until nicely browned each side. Add 300ml of lamb or beef stock plus some chilli flakes and put in the onions. Simmer for about 20 minutes.
You can do some mashed potato and peas to go with this but I usually eat it on its own (all of it!).
My friends Bob and Den leave out the chilli but add bacon,sherry and red currant jelly.