Venison and Beef Casserole with Maple Syrup
Tried this the other evening and it was delicious! You can use all venison instead of half beef. Had it with mashed potato.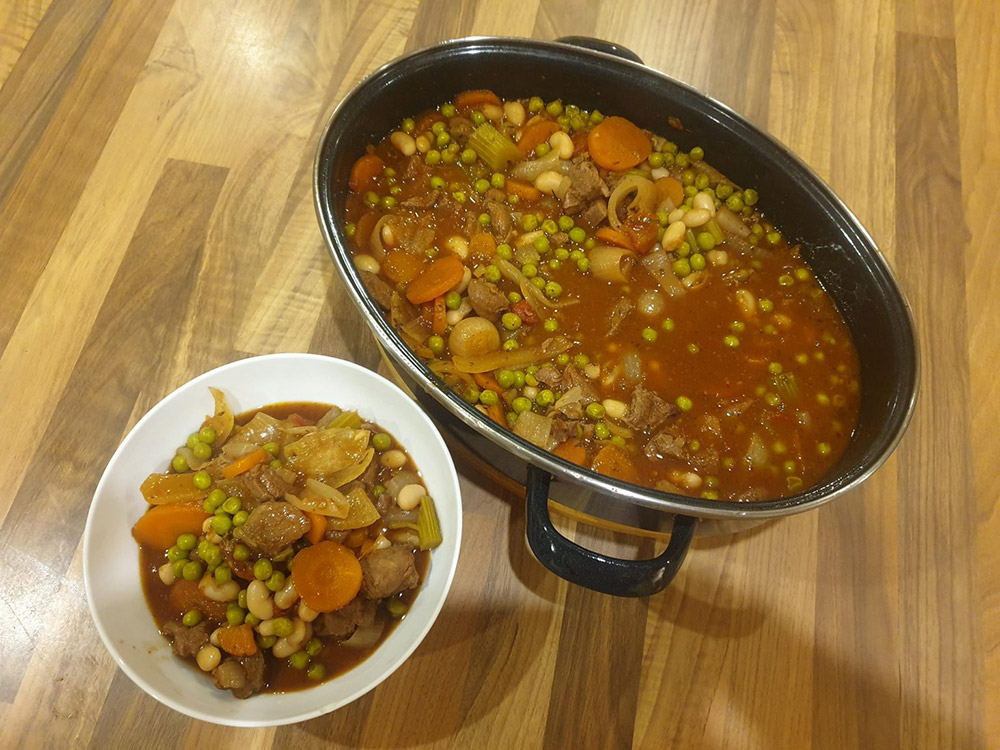 Plain flour
1kg venison, cubed
1kg beef, cubed
60ml olive oil
2 onions, chopped
250ml pure maple syrup
500ml red wine
750ml beef stock
3 tbsp tomato paste
2 garlic cloves, chopped
2 bay leaves
1 tsp fresh rosemary, chopped
Salt and pepper, to taste
500g mushrooms, quartered
250g shallot onions
2 carrots, diced
2 celery stalks, diced
Preheat the oven to 170ºC.

Flour the cubes of meat, then brown them in the olive oil, in a large oven-proof dish.
Add the onions and maple syrup.

Reduce for 1 minute, then add the wine, stock, tomato paste, garlic, bay leaves and the rosemary.

Season with salt and pepper.

Bring to the boil, cover and bake in the oven for about 3 hours.

Fry the mushrooms in duck fat and set aside.

30 minutes before cooking has finished, add the shallots, carrots, celery and mushrooms to the casserole dish. Give them longer than 30 minutes if you want them softer.