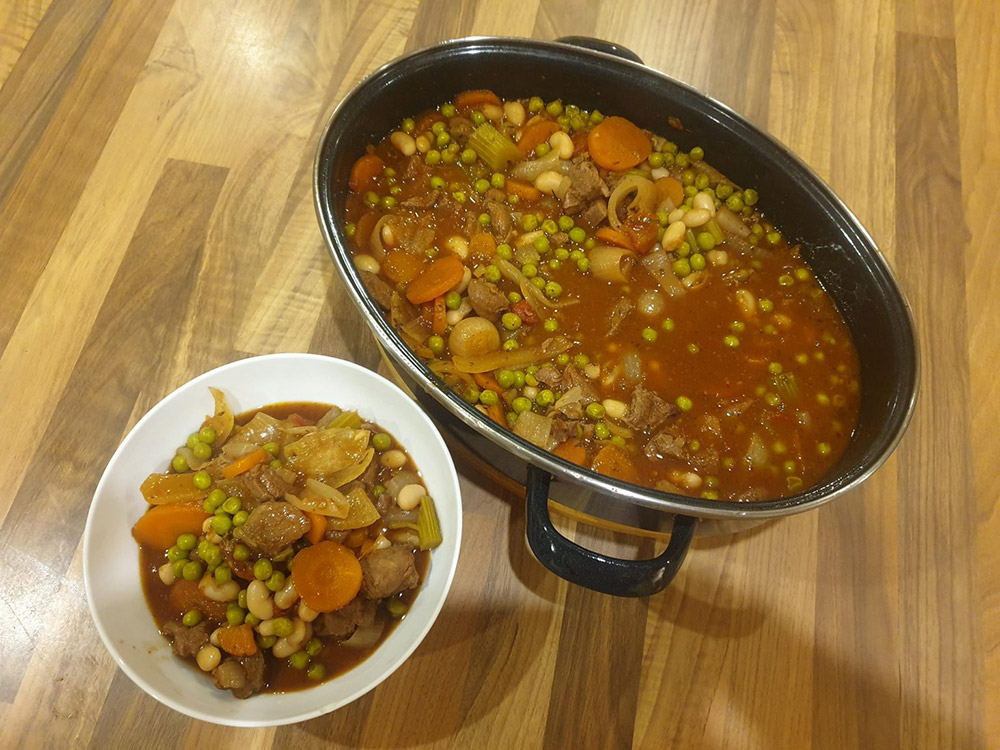 Add some oil to a lidded oven tin and fry 2lb of venison casserole, coated in plain flour, until it is browned. Add a litre of good beef stock, some mixed herbs, and put in the oven at around 170C for a couple of hours. I make up the beef stock using Knorr rich beef stock pots.

After a couple of hours add some passata, garlic, onions, carrots and any other vegetables you want to include. Add plenty of pepper and a little salt. Return to the oven for another hour.

You can add baby potatoes to the vegetables if you want a one pot meal.
You can add dumplings towards the end or when cooked drain off the liquid (keep for gravy), put the casserole in a square oven tin and cover with puff pastry. Return to oven for 30 minutes and venison casserole becomes venison pie.

Add pheasant, rabbit, duck in any combination to make game versions.